The First International Symposium on Pediatric Pain (Seattle, 1988)
Donald C. Tyler and Elliot J. Krane were faculty members in anesthesiology at the University of Washington in Seattle, USA, and the Seattle Children's Hospital. There they they founded one of the first pediatric pain clinics in the United States. They also organized the first major international, interdisciplinary conference on pediatric pain, which took place in Seattle in 1988. The proceedings of that conference were published in an edited book in 1990; see ISPP1988_Seattle_proceedings.
Founding of the Special Interest Group on Pain in Childhood (1990)
Also in 1990, the IASP World Congress on Pain was held in Adelaide, Australia. Elliot Krane and Don Tyler invited a dozen leaders in pediatric pain to meet to form the IASP Special Interest Group on Pain in Childhood. Krane recalls the group meeting "out in the Australian sun adjacent to some lawn tennis courts as I recall. Don was elected the 1st president of the SIG and I the secretary/treasurer, an easy job since the membership was under 20 and there was no money in the coffers."
Major activities of the Special Interest Group
The new SIG took on the organization of the 2nd ISPP which took place in Montreal, Canada, in 1991, and the subsequent ISPPs around the world since then. Available conference programs are archived here (IASP login required).
Awards – The Young Investigator Award was first given in 1994, and it was renamed the Early Career Award starting in 2013. The Distinguished Career Award was given starting in 2010.
The SIG logo at the top of this page was adopted in 2004. The SIG played a prominent role in the IASP Global Year Against Pain in Children, 2005-2006. Pediatric Pain Letter has been published by the SIG from 2008 onward. Other activities are documented from 1997 onward in SIG Newsletter issues which are archived here (IASP member login).
Past, current and future presidents
Stefan Friedrichsdorf, USA (2021-2023)
Ananda Fernandes, Portugal (2018-2020)
Carl von Baeyer, Canada (2015-2017)
Gary Walco, USA (2012-2014)
Lonnie Zeltzer, USA (2008-2011)
Allen Finley, Canada (2005-2008)
Gunnar Olsson, Sweden (2002-2005)
Charles Berde, USA (1999-2002)
Eeva-Liisa Maunuksela, Finland (1996-1999)
Patricia McGrath, Canada (1993-1996)
Donald Tyler, USA (1990-1993)
Past Members of Executive and Council
A list of past members of the Executive and Council can be found at the following link: List_Council_members.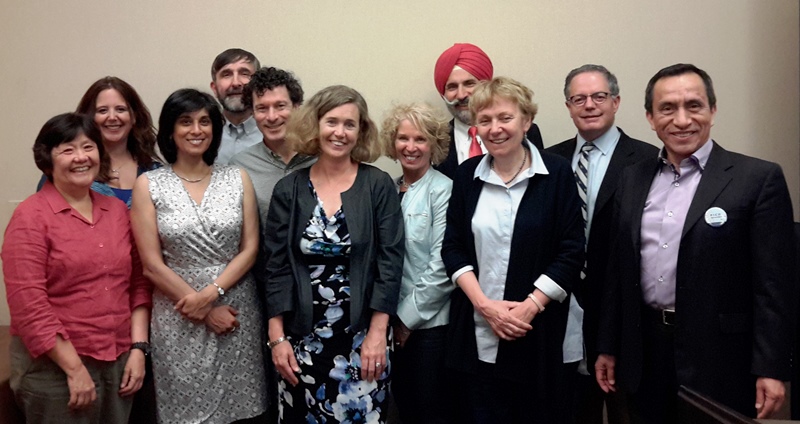 SIG Council, June 2015 (Seattle, USA)
Left to right: Mary Cardosa (IASP Council liaison), Christine Chambers, Ananda Fernandes, Carl von Baeyer, Lindsey Cohen, Deirdre Logan, Marsha Campbell-Yeo, Sunny Anand, Maria Fitzgerald, Gary Walco, Ricardo Carbajal
Missing: Christopher Eccleston

SIG Council, June 2013 (Stockholm, Sweden)
Left to right: Gary Walco, Chantal Wood, Lonnie Zeltzer, Ruth Grunau, Carl von Baeyer, Celeste Johnston, Maria Antonieta Flores Munoz, Ananda Fernandes
Missing from photo: Chris Eccleston, Sunny Anand, Tiina Jaaniste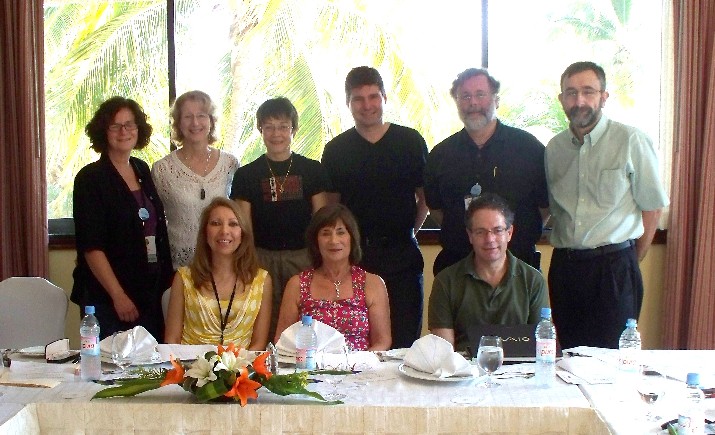 SIG Council, March 2010 (Acapulco, Mexico)
Front row, left to right: Maria Antonieta Flores Munoz, Lonnie Zeltzer, Gary Walco.
Back row, left to right: Ruth Grunau, Linda Franck, Chantal Wood, Chris Eccleston, Allen Finley, Carl von Baeyer.
Missing from photo: Tiina Jaaniste, Sunny Anand, Ananda Fernandes.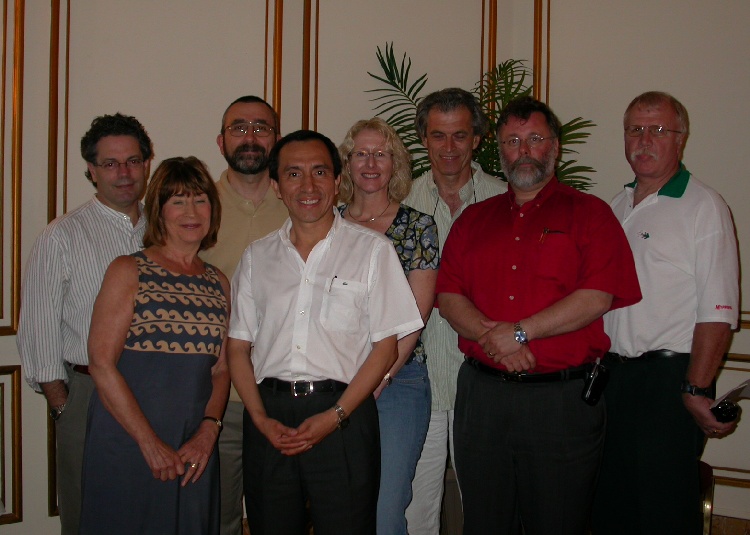 SIG Council, June 2006 (Vancouver, Canada)
Left to right: Gary Walco, Lonnie Zeltzer, Carl von Baeyer,
Ricardo Carbajal, Linda Franck, Daniel Annequin, Allen Finley, Adrian Bosenberg
Missing from photo: Chantal Wood, Gunnar Olsson