The main event sponsored by the SIG is the biannual International Symposium on Pediatric Pain. 
The International Symposium on Pediatric Pain (ISPP) is the premier international, interdisciplinary conference on pain in infants, children, and adolescents.
The International Symposium on Pediatric Pain (ISPP) was first held in 1988 in Seattle, USA and has been organised biannually ever since. See below for an overview. Program brochures for ISPPs from 2000 onward are located here (IASP login required), available as one PDF for each conference.
Update on the 14th ISPP:
We are delighted to announce that the 14th International Symposium on Pediatric Pain will be held in Halifax, Nova Scotia, Canada. October 1-5. 2023. Many of you are familiar with Nova Scotian hospitality from previous conferences at White Point Beach, and we can assure you that this will be a delightful, educational, and inspiring experience. More information on the program will be forthcoming, but in the meantime, have a look at this short video. https://vimeo.com/687192001
The 2023 International Symposium on Pediatric Pain (ISPP) theme is Better Together, Innovation Through Partnerships. Under the direction of the Scientific Program Committee, led by Jennifer Rabbitts and Julia Wager, there will be rigorous science, real-life stories, and knowledge sharing to build capacity in the pediatric pain community. We hope to foster partnerships and innovation through joint learning of the best international research.
Attendees will learn from innovative leaders in pediatric pain science, clinical care, and those with lived experiences, through keynote plenary lectures, concurrent sessions, and workshops. For more info, go to https://ispp.joyn-us.app/ or for any questions please contact the conference team at ispp@iasp-pain.org. Submissions for symposia, workshops, and panel discussions are now open, with a deadline of 12 January 2023: The submission portal to be opened up by the end of November! In the mean time, please visit https://ispp.joyn-us.app/pages/submission-guidelines for details on submission requirements. 
The theme for education day will be knowledge mobilization, taking knowledge outside the box. This will feature exciting new approaches to knowledge mobilization, leveraging partnerships, and creative engagement with diverse stakeholders to ensure research findings are put into practice and can benefit patients, their families, and the health professionals that care for them. The workshops will include tools, and strategies researchers and others can use to maximize their work.
The 14th ISPP will be co-hosted by the Center for Pediatric Pain Research and Solutions for Kids in Pain, in partnership with Discover Halifax.
                        XIV 2023     Halifax, Canada (October 1-5. 2023)
XI2017        Kuala Lumpur, Malaysia
X 2015        Seattle, USA
IX 2013       Stockholm, Sweden
VIII 2010     Acapulco, Mexico
VII 2006      Vancouver, Canada
VI 2003       Sydney, Australia
V 2000        London, England
IV 1997       Helsinki, Finland
III 1994       Philadelphia, USA
II 1991        Montreal, Canada
I 1988         Seattle, USA
Invitation to host the 15th International Symposium on Pediatric Pain in 2025 – CALL NOW OPEN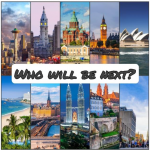 After a successful 13th International Symposium on Pediatric Pain in Auckland, New Zealand, preparations are now in full swing for the 14th ISPP in Halifax, NS, Canada, October 1-5, 2023 where we hope to see everyone!
The SIG Council is now seeking expressions of interest from potential Local Organizing Committees (LOC) who are interested in hosting the 15th ISPP in 2025. All info can be found in the following document: EoI for ISPP 2025 (final)
Hosting this event brings participants from all over the world to your region, and brings paediatric pain to the forefront in your country. As the Local Organizing Committee (LOC), your team will be responsible for organizing the pre-conference Education Day, the Opening Celebration and the Conference Gala.
Expressions of interest should include brief information about your vision, venue (conference space, accommodation, travel) and any potential support you are expecting (relevant agencies, local governmental organizations, universities, hospitals, etc). Submitted EOI will be considered by the SIG Council and those judged closest to meeting the SIG's needs will be invited to submit complete applications.
Deadlines:
Expressions of interest by Dec 8, 2022
SIG Council invitations to be issued by Jan 15, 2023
Submission of full application by 24 March 2023
Decision announced 30 June 2023
To submit an expression of interest, please contact Dr. Angela Yeo at Angela.yeosh@yahoo.com for a submission template, giving your name, affiliation, address, and e-mail.
Angela SH Yeo, MBBS MMed FAMS
SIG Pain in Childhood Council Council Lead for Conferences & Education
International Association of Pain (IASP)
Special Interest Group on Pain in Childhood